baby care
Oct 19,2019
In: Other
Reflections from a NICU Mommy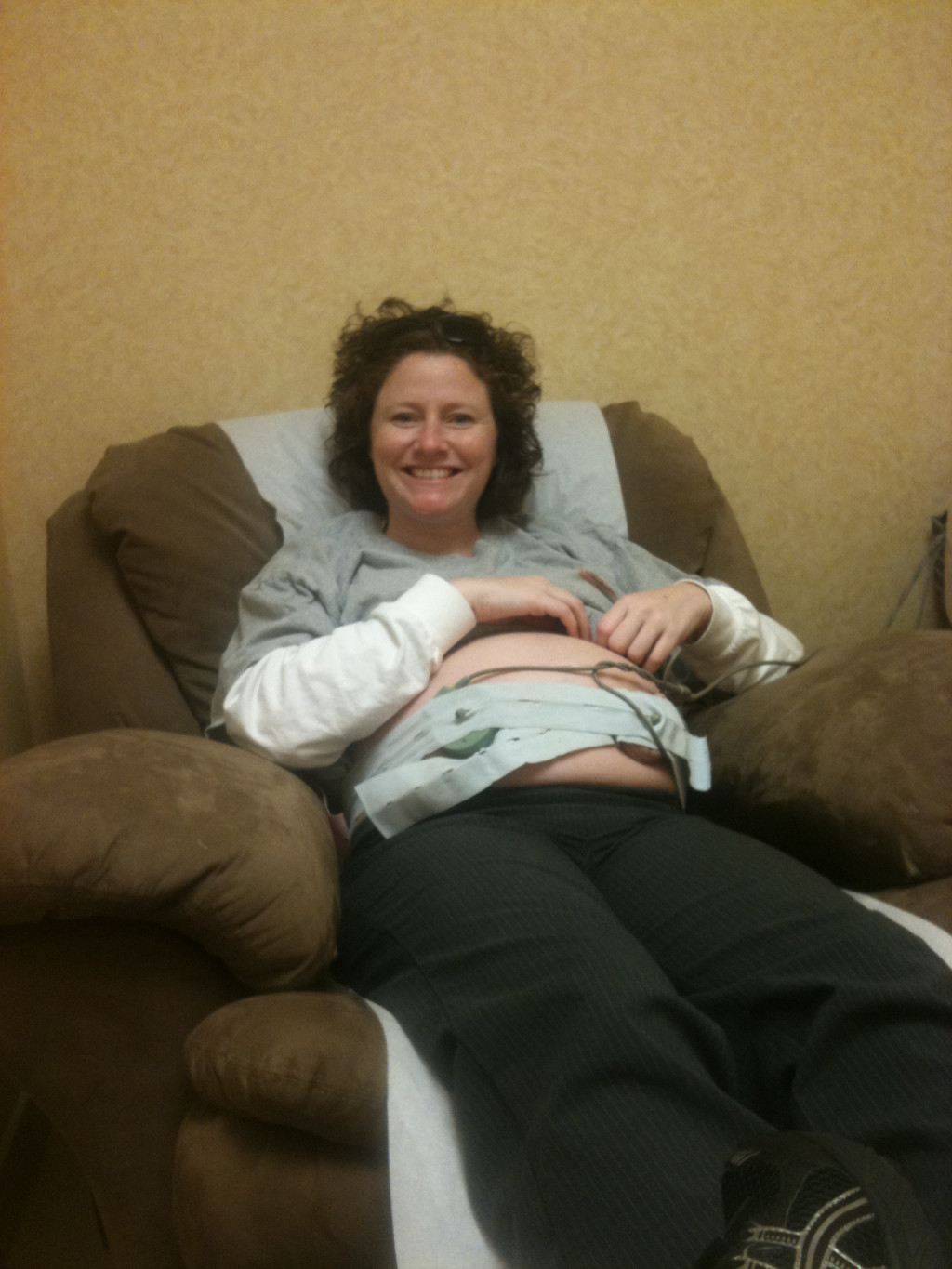 My Regular PregnancyYes, for probably the most half, this being pregnant was pretty routine.
In June of 2009 we discovered we had been going to have one other child. Hubs and I had been so excited. I had a comparatively regular quantity of being pregnant side-effects… with my first being pregnant I had the WORST morning illness. It was extra like all-day-sickness and it lasted the complete 9 months. This time, the nausea really cleared up and I felt extra like a traditional human in the course of the second trimester.
With each pregnancies, I had gestational diabetes, so I've to go to the perinatologist extra ceaselessly than the typical prego. Child #2 was due on February 22, 2010. In early December, we scheduled the c-secton for February 16.
However, like most issues in life, you'll be able to't plan every little thing. Particularly in parenthood. You make plans and your youngsters chuckle then change them.The Go to that Modified EverythingThings at my job had change into practically insupportable. I used to be depressing there. And the stress was beginning to negatively impact my being pregnant. My blood strain was up (not too excessive, however we observed a slight improve in it). My diabetes was beneath management, however by the primary of January I used to be as much as 2-Three physician's visits per week. Twice every week I used to be doing NSTs (non-stress checks). I really beloved this appointment. It was the one hour the place I may calm down in a recliner and hearken to my child's heartbeats. However every time, Child's coronary heart fee would "dip" a number of occasions in the course of the checks and the physician would do an ultrasound to test his standing.
This in the future began off like some other… Stu was off work that day, so he was going to spend the day with our daughter. I received up, placed on comfortable garments and headed off to my job. I hadn't been feeling nice all week, however that was nothing new. Plus I hated going to work, so I used to be further depressing. I keep in mind lunch that day. My pal Meg mentioned, "Geez Min, you appear to be you will have that child actual quickly." I feel I had some 4 letter phrases for her… I had greater than a month left in any case.
After faculty, I picked up Stu and Rea. And we headed off to the NST collectively. Stu often labored on the times that I had them, so I used to be tremendous excited he was going since there was a fairly good probability we'd have one other ultrasound. Stu was excited to see his little boy on the display screen. He hadn't seen him since we discovered we had been having a boy.
I had been taking Rea to those appointments so she may really feel like she was a part of the motion. She beloved getting and gathering the entire footage of her little brother.
This appointment was precisely like all those earlier than it: An hour within the chair. A few heartbeat "dips". An ultrasound.
As I regarded on the display screen, I observed one thing regarded unusual. I mentioned to the tech, "The place's all that black area that is often across the child?" Then I checked out her face (a mistake). She regarded like she was concentrating actually arduous and desperately looking for one thing that wasn't there. Lastly she mentioned, "Um, yeah… there is no fluid there. I've to speak to your physician. Wait within the ready room. DO NOT LEAVE."
Not precisely comforting phrases.
Shane was already starting to tempo. I used to be sitting subsequent to Rea. She was chattering on and on in regards to the latest image of her child. Lastly my nurse got here out. She mentioned, "You might want to go straight to the hospital. Go to the Labor & Supply ground for possible supply. They're anticipating you. Don't eat or drink something. Go. Now."
I froze. Shane mentioned, "What?!?! I have not showered but as we speak!" (oy, males)
So off we went.
We referred to as my dad and mom, crammed them in on what was occurring and requested them to satisfy us on the hospital so they might choose up Rea. Stu's mother had flown to GA that morning, so his dad could be becoming a member of us on the hospital. We informed Stu's mother to not come again instantly… we nonetheless had no concept what to anticipate.
The anesthesiologist did not suppose it was a good suggestion to do the surgical procedure instantly as a result of I had eaten a granola bar on my method to the doc's workplace that afternoon… I might have to attend till the meals was out of my system.
At 11pm, my OB got here strolling into the room. We mentioned the entire potential situations for us at that second. The largest variable was how far alongside in my being pregnant I really was. My unique due date was February 14. However a couple of months in, my doc pushed it again to February 22. So there was an opportunity that Buddy was every week extra developed than we thought. There was no method to know that, however it was one thing for us to think about. My physician was actually "on the fence" about whether or not to carry out the c-section or preserve me on hospital bedrest. Since I had been having so many points and complaints, and since he was already "right here and dressed**", he thought it could be okay to tug the infant out… however since I had been laying within the hospital mattress, Buddy had not been having any coronary heart "dips".
It was a choice that Stu and I needed to make. Doc left the room for us to speak.
A couple of minutes earlier than 1am, I used to be introduced into the OR. To name me terrified would have been a gross understatement. Had I made the fitting resolution? What was going to occur subsequent? Would I remorse this endlessly? Is my child going to be okay?
After I obtained the spinal and was strapped right down to the mattress, I informed my nurse I wasn't feeling properly. She gave me a dose of an anti-nausea medication… then I threw up. She hit me with two extra doses earlier than I really stopped vomiting. I do know it was my nerves in main overdrive. (Later Stu informed me that he and my OB had been standing exterior and will hear me… Dr mentioned "Oh she should be prepared for me…haha.")
Stu was AMAZING. I would not have gotten by way of the surgical procedure (or the following 10 days) with out him. After I was giving start to our daughter, all he wished to do was rise up and watch the surgical procedure… he likes blood and guts. However this time, he sat calmly subsequent to me and saved telling me how a lot he beloved me and the way we had been all going to be alright.
Then Buddy was born.
When you may have a c-section, proper earlier than they pull the infant out, there is a gigantic quantity of strain in your chest. This time it did not really feel so unhealthy. I made the remark that this time the strain did not appear to be as a lot as I recalled from the primary time. Doc laughed and mentioned, "this child is half the scale of the final one I pulled out of you." (Rea was eight lbs 13 oz. Buddy was 5 lbs, 10 oz)

Buddy did not cry instantly, which FREAKED ME OUT! However the crew of docs and nurses took care of him, received him to cry, and introduced him over to see me for 30 seconds earlier than they rushed him off to the NICU.
I used to be saved in Restoration longer than regular as a result of the one method to see Buddy once more was after they wheeled me by way of the NICU to my room. After that, I would not see him till I used to be up and strolling round. So we waited till the neonatologists stabilized him.
It's nonetheless all a blur for me. By now it was like 4am… I had been awake for 23 hours and had simply come out of main surgical procedure. My physician was nice. He hung round for some time too. He made a number of journeys from the NICU to the Restoration Room to offer us updates on what the crew was doing for Buddy. He repeatedly checked with the nurse and made certain she wouldn't take me to my room till I may go see my child. And each single day that I used to be within the hospital, he referred to as my room to see how we had been doing. I used to be all the time within the NICU when these calls got here in, however Stu informed me about them.
It was scary. I used to be scared out of my thoughts that evening. I used to be scared to see my little man. Once more, all of my unanswered questions. And the Neonatal Intensive Care Unit is a really intimidating place.

We noticed him for about 1 minute earlier than the nurses wheeled me out and into my room. Stu and I prayed collectively. Then he fell asleep. I could not calm down. As an alternative, I laid there at midnight, listening to the passing trains and Stu's loud night breathing, and cried alone for Three hours. My guilt saved me up. I couldn't shake the sensation that I had made the unsuitable resolution. Even when the medication had worn off, my worry was paralyzing.
At 9am my day nurse got here in. She informed me that my OB had left orders for her to get me up and shifting ASAP, so I may go see my child. It took about an hour… then I used to be robust sufficient to rise up out of a chair and stroll with out the help of a wheelchair. I used to be cleared to enter the Neonatal Intensive Care Unit.
The NICU is split into Three sections, Stage 1, 2 & Three infants. Buddy was a stage 3, probably the most unstable and simply the scariest a part of the room. Its very darkish within the stage Three part. That is reserved for the sickest of the sick. There was a preemie child lady within the incubator subsequent to Bud's who was simply half his dimension. And throughout the walkway was one other little child boy born on a couple of hours after Buddy, however he was not in practically nearly as good a form as our little man. It is arduous to not cry for the entire little tiny people in that room. It is equally arduous to not hug the entire nurses, docs, PAs & different employees who work tirelessly to maintain the infants and their dad and mom.
The docs and nurses informed us that the primary 24-48 hours had been going to be the worst… they had been probably the most touch-and-go. Nobody may inform us how Buddy was going to prove. That was the worst half.
We stayed for a short time by his aspect. After we went again to our room, Stu broke down and cried. We prayed. Truthfully, I prayed CONSTANTLY for the primary 48 hours of Buddy's life. The Bible talks in regards to the peace that passes understanding, and I feel that is what actually helped me get by way of Buddy's time on the hospital. Though I by no means stopped feeling responsible for him being there, I keep in mind an odd sense of calm by way of all of it. Our guests may attest to a special story.
Buddy, like most white boys born too early, had issue respiratory and consuming. Respiration was the very first thing the NICU employees centered on. We watched the displays as his ranges went up and down. We watched and requested questions in regards to the varied tools and procedures.
When Buddy made it previous the 48 hour mark with no main issues, I used to be in a position to maintain him. It was killing me to not simply choose him up and cuddle him. We had been slightly restricted on even methods to contact him previous to this milestone… Preemie infants typically get agitated by contact. They don't seem to be presupposed to be out but, so any disturbance causes them alarm. Only a light rub of Buddy's hand would trigger the displays to blink and beep. One nurse confirmed us methods to simply relaxation his foot on our palm, no caressing… this his little physique may deal with. However as a Mommy, with all of my post-pardum feelings, this was so arduous!
It's troublesome to place into phrases what a conflicting emotional expertise it was. I feel solely NICU dad and mom can perceive what it appears like to fret about your baby, whereas concurrently having to take a step again. It's so painful to see your treasured baby with all of the tubes and wires in and on him. And the parental/maternal guilt will be debilitating.You are Not AloneAccording to the CDC, about 33% of girls who gave start in 2011 had c-sections.
The CDC says that in 2012, 1 of each 9 infants was born untimely (that is earlier than 37 weeks).